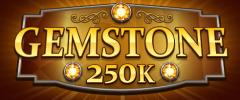 Game Version: 5.00.05 | SF - 1.8.0.0 | Game ID - 246
Scratch to reveal what is hiding behind the precious gem! Discover any three identical sums and you could win massive cash prizes!
Click on the 'Play' button.
Scratch the card to reveal the nine hidden cash prizes.
If you expose three identical cash prizes, you win.
The amount won for each game appears in the Total Win box on the bottom of the screen.
The relevant game prize will be added to your account balance. You can view your balance on the bottom of the screen.
The minimum duration of the game is 1 second
 In case of malfunction of the game, please contact customer support.
Game Buttons

Play

Press the Play button to start the game. 

Play For Me

Press the Play for Me Button to have the automated system play the game for you.

TurboPlay

Game is playing in Turbo mode.

(To stop playing in TurboPlay, click the menu button, select Play Settings and slide Turbo Play to the Off position.)

 

Home

Exit the game and return back to the Game Lobby.

Balance 

Your total balance amount (money you have deposited into your account).

Total Win 

Displays the amount won in each game.

Menu

Click the Menu button to view or change your Game Settings.

Game History Replay

Press the Game History Replay button to see your recent game logs.

Info

Press the Info button to find basic game rules and instructions

Bet Settings

Total Bet

The total amount you are playing in this round. 

This is calculated by multiplying the number of cards played by the bet amount:

Example:

Number of cards =5,

Bet amount = 2.

2 x 5 = 10

Total Bet = 10

 

Bet

This is your bet amount.

 

Back Button

Takes you back to the actual game.

Play Settings

Turbo

· On - Turn Turbo on to make the game go quicker.

· Off - Turn Turbo off to play the game on the default speed.

Sound Settings

 

 Sound

On - Turn the Sound on.
Off - Turn the Sound off.